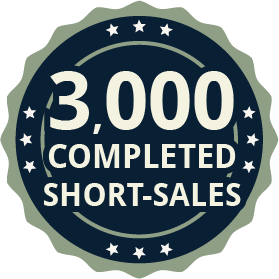 Abba Loss Mitigation has been on the front lines of the Short Sale industry since the housing boom began its descent in 2007.
Our goal is simple: we work to help homeowners Stop Foreclosure via a Short Sale and negotiate with the bank to allow the homeowner to sell the home for less than they owe. We have developed a tried and true system that has already helped over 3,000 families who were under-water with their mortgage at NO COST TO YOU.
We make it a priority to meet with each and every homeowner so that we can get to know and understand their personal situation. Our team of experienced and knowledgeable negotiators work hard to make the process as comfortable as we are able, given the homeowner's particular situation. At our appointment, we will listen and ask questions to determine whether a short sale is right for you. We will also be able to discuss Deed In Lieu of Foreclosure, Sheriff Sale Notices and Loan Modification options that might be available to you and what you can expect from your lender during the process.
Abba Loss Mitigation will work to do what is right for YOU! We are sympathetic to your individual situation, and we do what is necessary to prepare you for the path that we will be taking once we get started.
Short Sales are all that we do… We'll help you weather the storm!